EiPLAN – Inspection planning
Enhancement of SAP® Inspection Planning
Good inspection planning is the precondition for good quality of the production process. EiPLAN helps you create and maintain better plans with less effort.
EiPLAN uses your existing information sources for the automated generation and maintenance of your inspection plans and routings in SAP®. This saves a lot of typing effort, accomplishes consistency and avoids mistakes.
Create your plans from:
report files of your measurement and analysis systems,
your CAD drawings or
the plans in your legacy system.
For the easy stamping of CAD drawings, EiPLAN uses the specialized tool infraCONVERT from our partner ELIAS.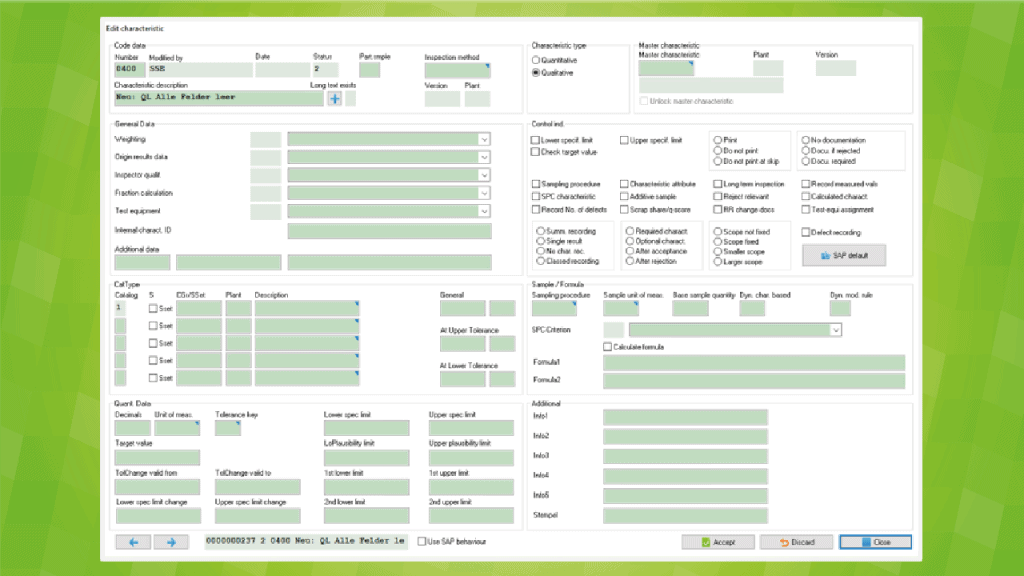 During the life cycle of an article, often several plans are created that contain the same characteristics again and again. These can be jointly maintained with the feature "Plan Families", saving a lot of time and leading to more consistent plans.
Detailed information can be sent upon request.
---