EiPLAN – CAD-based inspection planning
Interface between ELIAS infra CONVERT and SAP
EiPLAN creates SAP inspection plans from digitally stamped 2D CAD drawings. Stamping of CAD drawings is done by the specialized tool infra CONVERT of our partner ELIAS. EiPLAN imports an export from infra CONVERT after stamping and creates an inspection plan with the information it contains. Most properties can be determined from the characteristic type during stamping. Tolerances and attributes thus find their way directly from the drawing into the inspection plan. EiPLAN can be used to create and maintain standard plans, inspection plans and routings.
Inspection planning process
The process of CAD-based inspection planning with EiPLAN and ELIAS infra CONVERT begins and ends in SAP. The inspection planner works exclusively with SAP and ELIAS infra CONVERT. EiPLAN provides the interface between the two applications.
Selection of plan, operation and drawing in SAP
Automatic start of ELIAS infra CONVERT
Stamping in ELIAS infra CONVERT
After saving EiPLAN generates inspection characteristics and sets control indicators and characteristic properties
Transfer and adjustment in SAP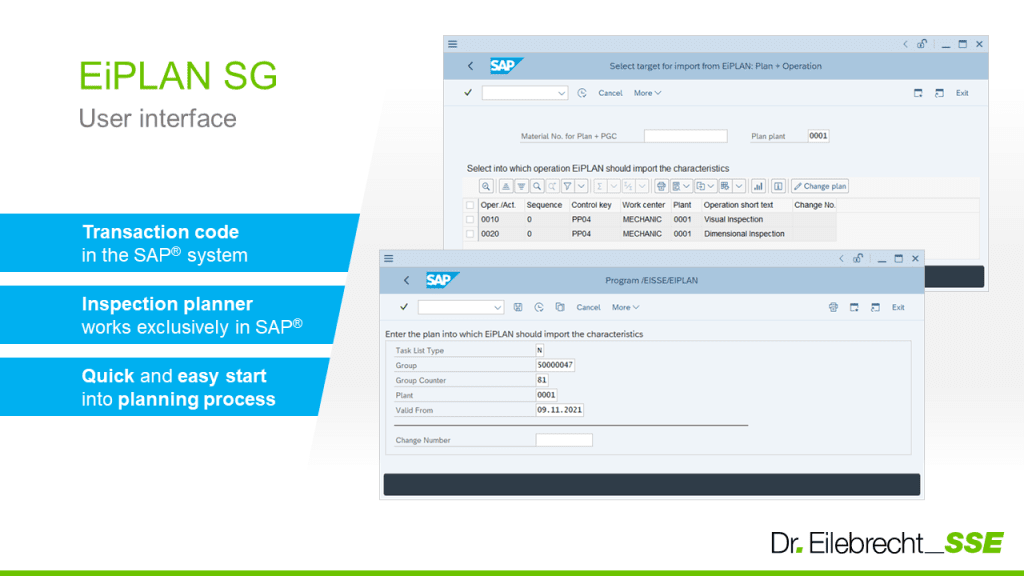 CAD drawing stamping in ELIAS infra CONVERT
With ELIAS infra CONVERT, the 2D CAD drawings are stamped and then transferred to EiPLAN via an export format. All information about the application itself can be found on the website of our partner ELIAS GmbH.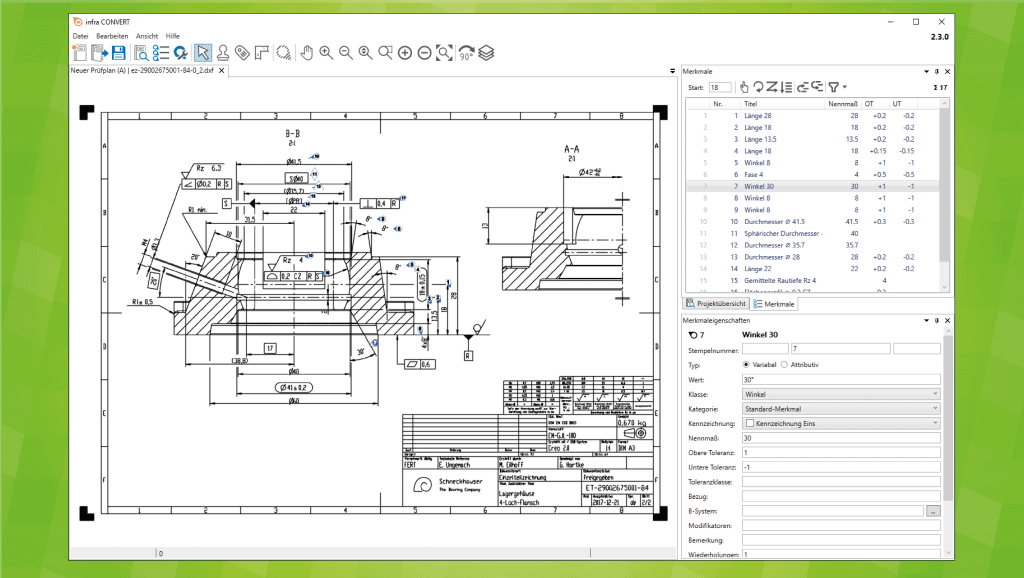 Creation of characteristics in SAP inspection plan and operation
EiPLAN creates or changes the inspection characteristics in the selected inspection plan and operation by means of the information received from ELIAS infra CONVERT. Afterwards it is possible to make further settings in SAP or to create further characteristics manually.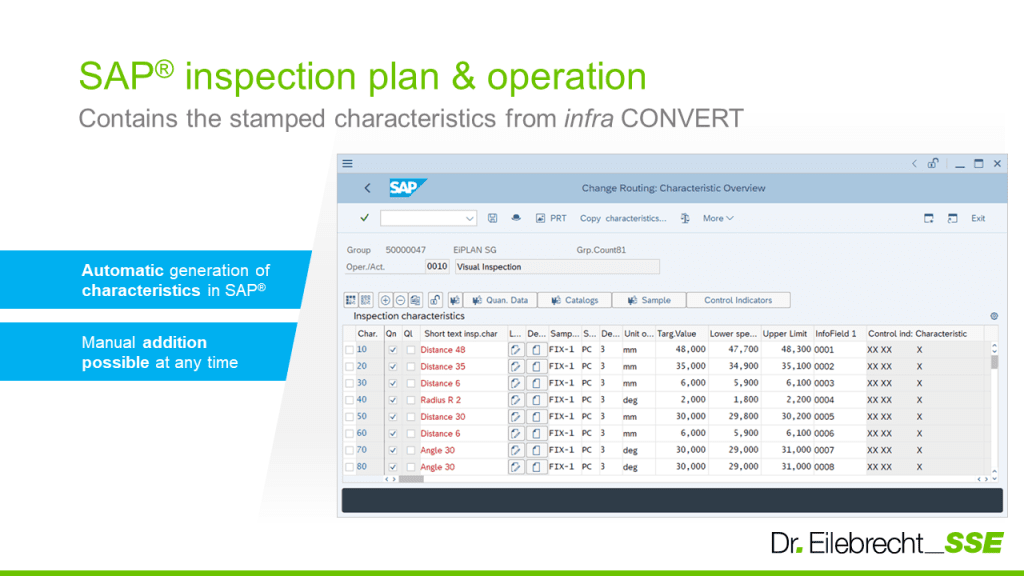 Benefits of CAD-based inspection planning
By generating inspection plans from CAD drawings, there are several advantages compared to completely manual inspection planning. In particular, the time saved during creation and the standardization of plans have a great effect.
The stamped drawings, as well as sections of them, can also be displayed to inspectors and workers during the inspection.
Detailed information can be sent upon request.
---